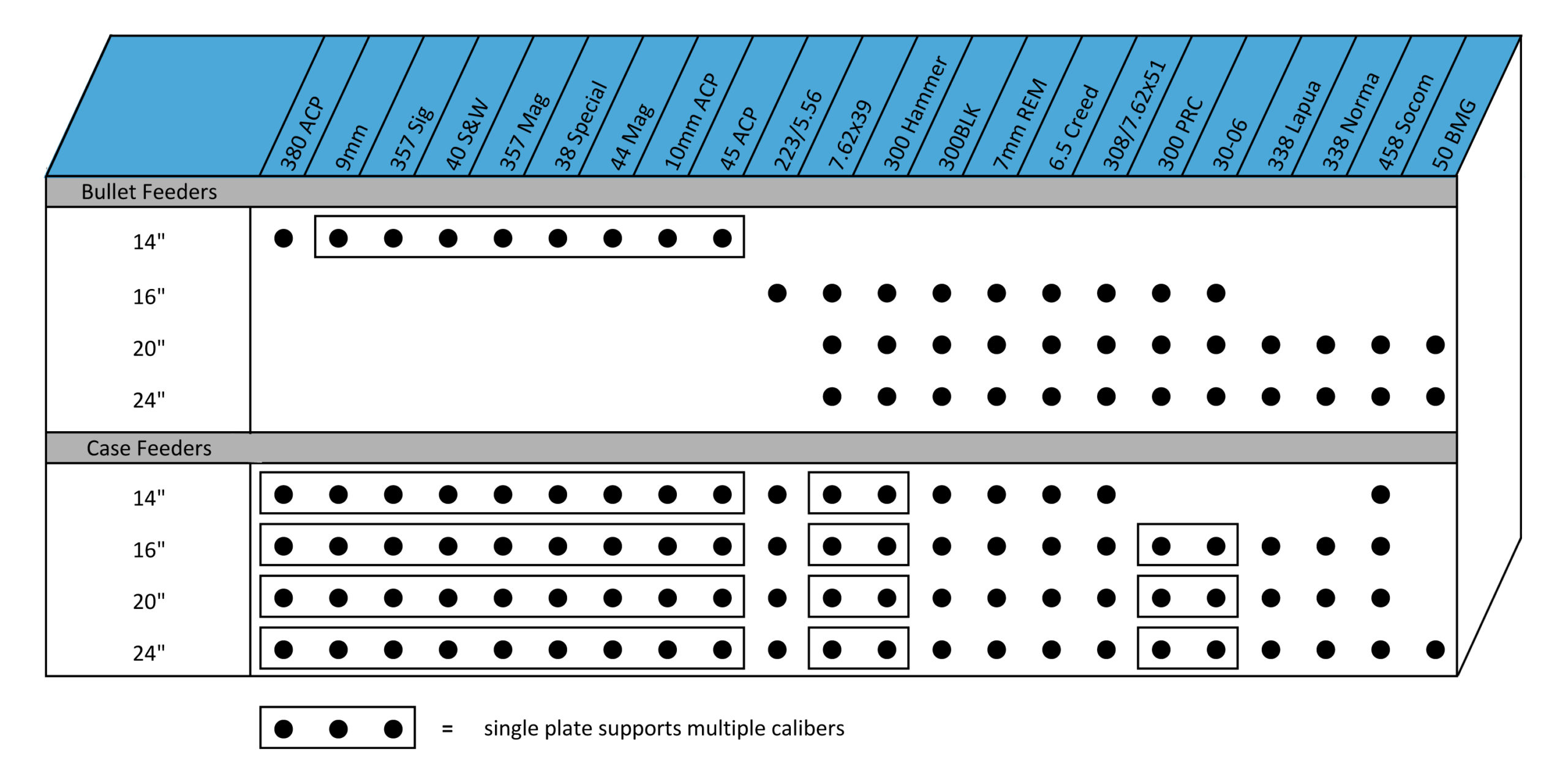 Accurate, High-Speed Case or Bullet Feeding
M-A Systems case feeders provide superior accuracy and performance. They use a durable ABS plastic bowl for quieter operation at a lower cost and utilize sorting plates that are changeable so you can switch caliber easily without having to invest in another feeder.
"I Highly Recommend M-A Systems" - Wylon Shadle Production Supervisor - Blackstone Ammunition
Before we decided to implement a new M-A Systems Case Feeder System, our production was down 4 hours, every time we had to change plates and run a different caliber. Our new M-A feeders accommodate both caliber sizes and we no longer have to shut down for half a shift. Capacity is high and the error rates are low. I recommend M-A Systems to anyone wanting to upgrade their production facility.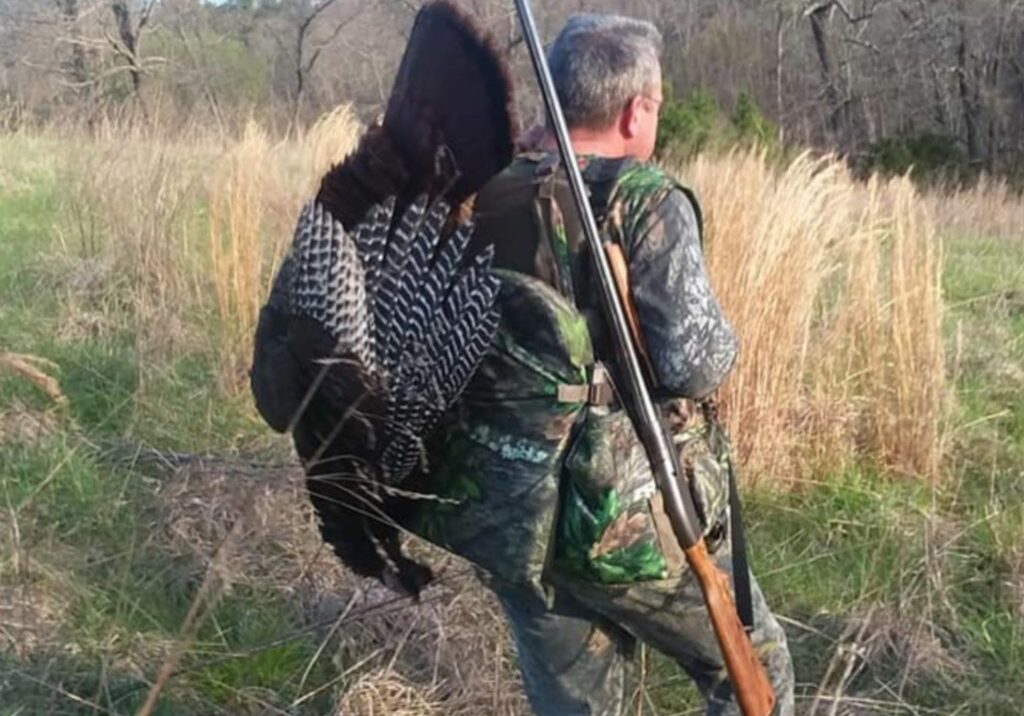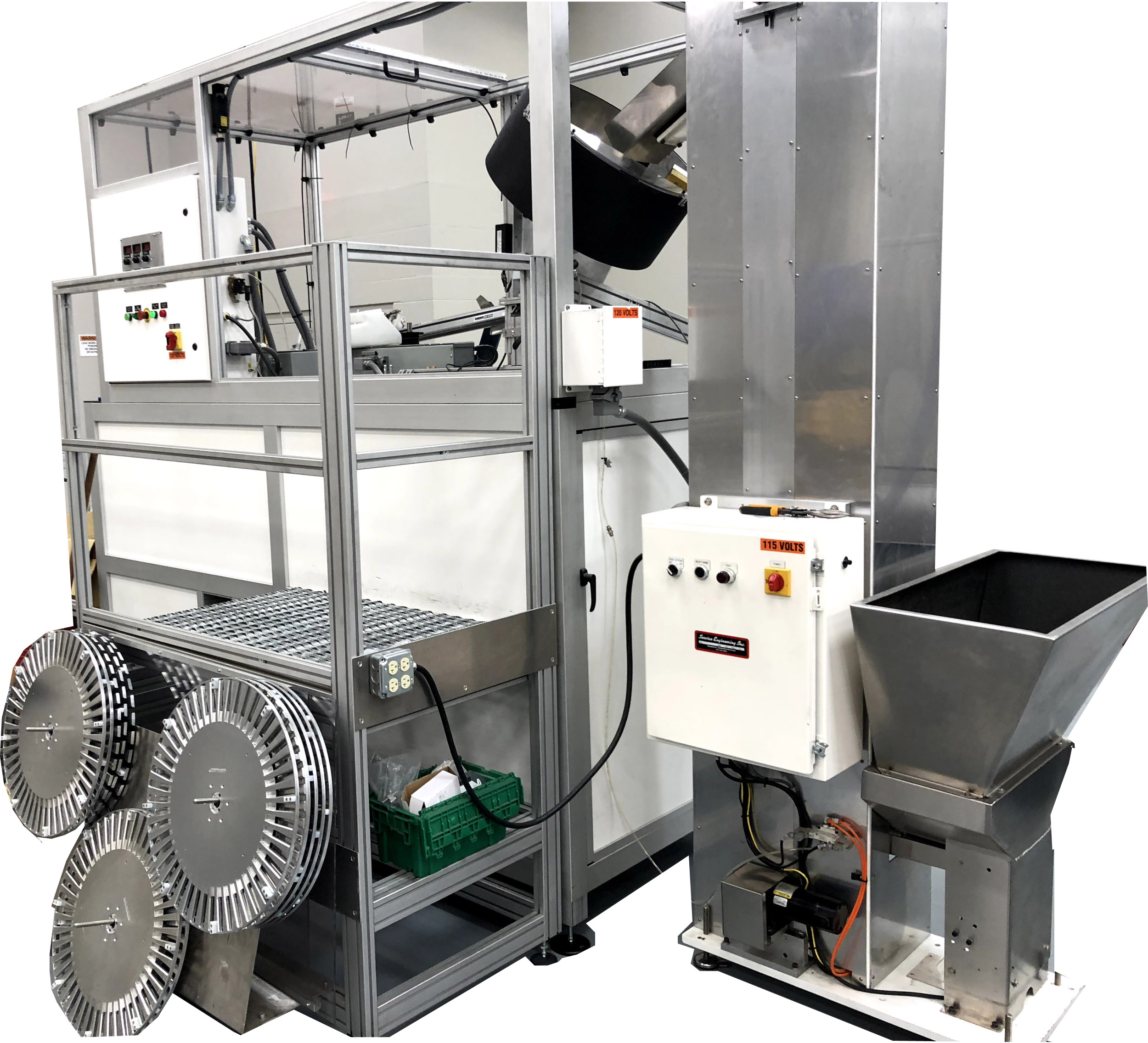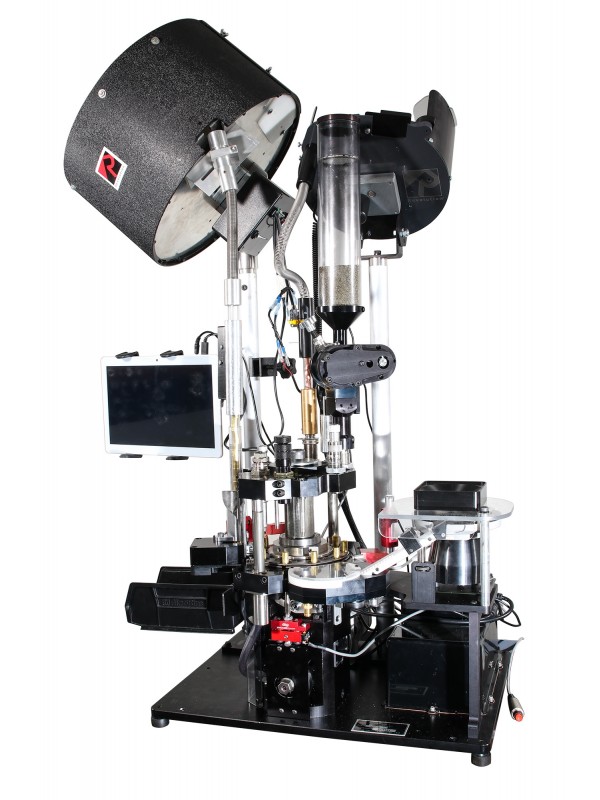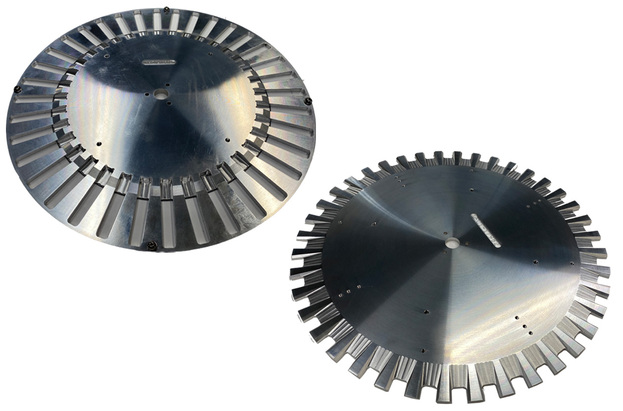 We offer a large variety of feeder plates, allowing for the conversion of our feeders to accommodate different shell casing and bullet sizes.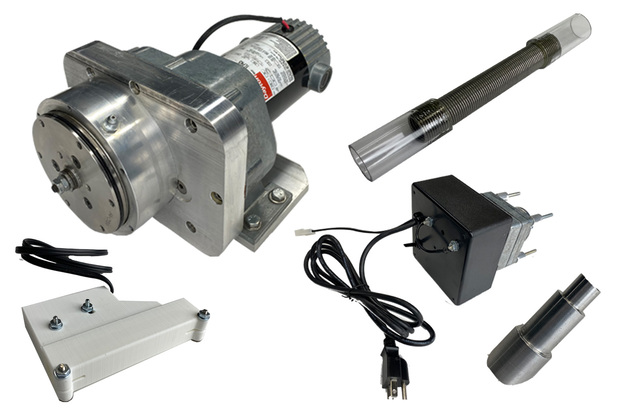 We offer a full selection of replacement and conversion parts for your M-A Case and Bullet Feeders.
M-A Systems, established in 1977, proudly machines and manufactures all product components in the USA.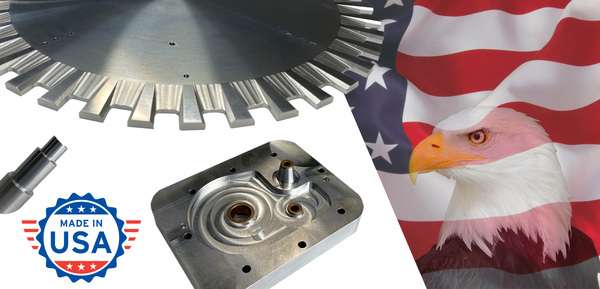 Whether you produce 50,000 rounds a year or several million rounds a year, M-A Systems has a feeder for you.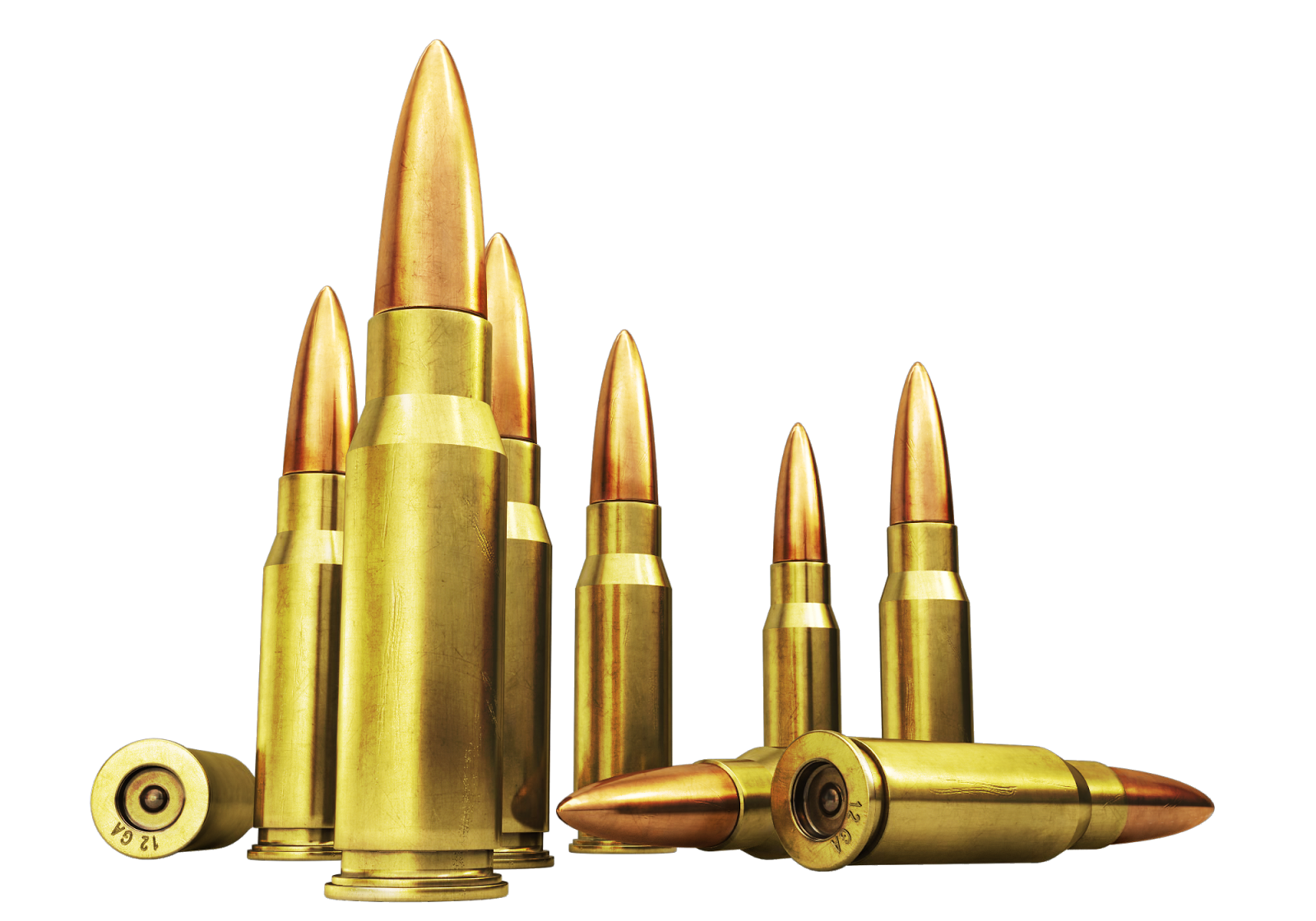 COMPANY HISTORY - OVER 40 YEARS OF AMMUNITION INDUSTRY LEADERSHIP
In 1977, M-A Systems became one of the first manufacturers to bring rotary collating systems to home-based users. We gained a reputation for reliable case and bullet feeders, built on-site to exacting specifications. In addition to performance you could count on, our feeders featured a flexible design that allowed users to switch sorting plates, easily changing caliber without investing in another feeder.
In 1986, we contracted with Remington® Arms Company to provide hundreds of case feeders to their Lonoke, Arkansas ammunition manufacturing facility. Those same M-A Systems feeders are still hard at work on the Remington production floor today.
Why do the industry's biggest names rely on M-A Systems? The same reason you should: 40+ years of unbeatable accuracy and reliable performance built into every feeder/collator system.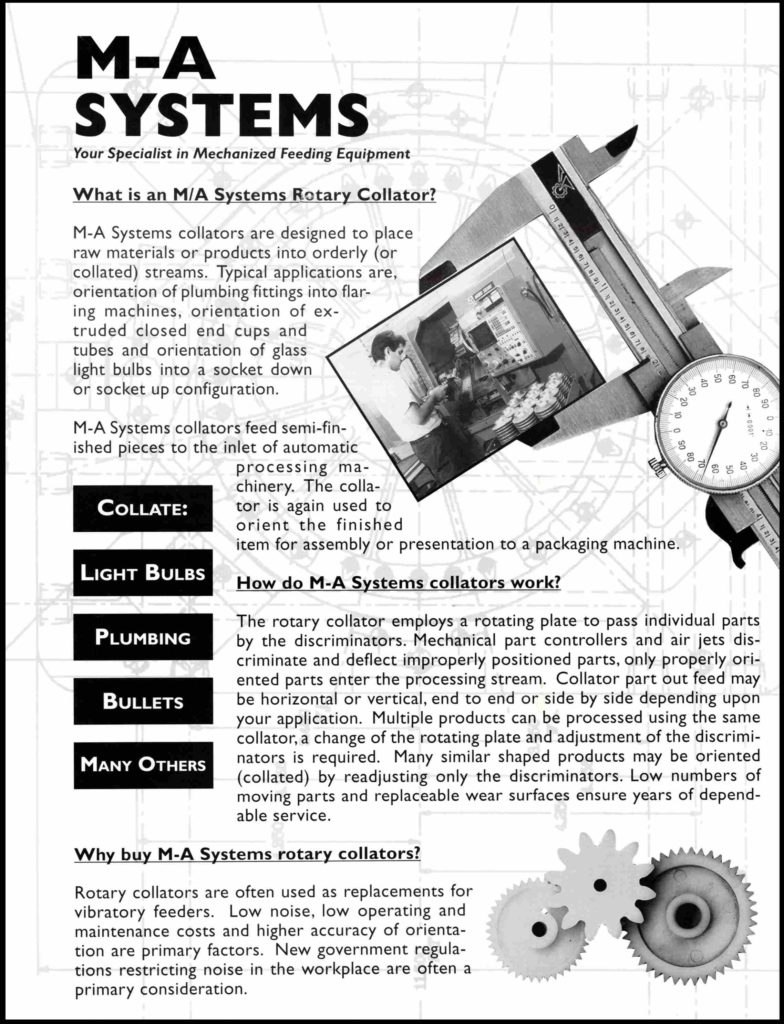 Industry Proven and Tested
Over 7 million cases processed per feeder, and counting. M-A Systems is the preferred choice of several major ammunition manufacturers.
M-A Systems' 20,000 square foot facility is centrally located in Pryor, OK. Every M-A Systems product is made by us, in-house.
Not just Assembled in the USA, Made in the USA